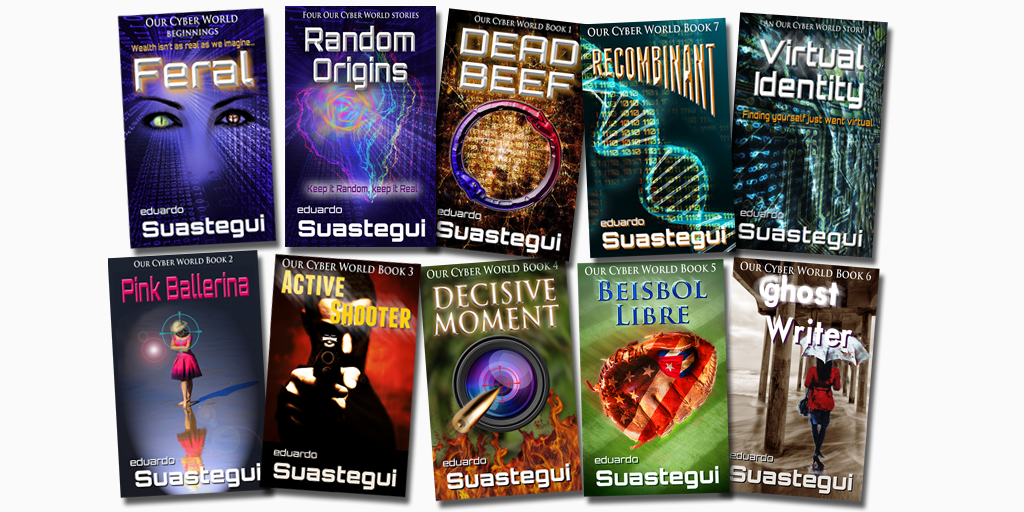 Starting with DEAD BEEF, and expanding with Pink Ballerina, Decisive Moment and Active Shooter, the Our Cyber World series explores a complex world through the points of view and voices each story's leading characters offer. Rather than applying a straight sequel-prequel chronological story structure, this series follows a parallelequel approach. That means each story will feature a different protagonist, with appearances from characters from other stories in the series.
The Our Cyber World series explores the role of technology in our lives, in particular, as it pertains to national security and personal privacy. Have we become so connected that we now cannot enjoy a true–or virtual–moment alone? Why and how is it that the same technological advances that promise to improve our lives engender muddled moral choices and quandaries? And how much freedom are we willing to trade for personal convenience and societal safety? Our Cyber World exposes and examines the tension between wanting to do good with technology and Cyber measures, and having to at times–or more often than that–compromise the very values we aim to safeguard.
Some readers ask whether I recommend a preferred order. Each Our Cyber World story stands on its own, and though it references events or elements from other stories in the series, you may read them in any order you prefer. If you're looking for a good jumping in point, I recommend starting with either DEAD BEEF or Decisive Moment, then branching out from there.
To date I have released five books in this series, with Ghost Writer as the most recent release and Feral in development, with a tentative release of late Summer 2015. Below I include brief descriptions of each story. Please feel free to leave a comment or question on this page, and I'll be glad to chime in with some sort of response. Check out also 7 Questions & Answers about the Our Cyber World series for additional information.
DEAD BEEF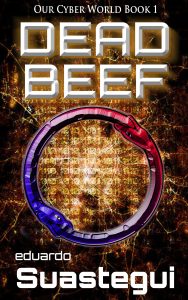 The company Cyberwarfare pioneer, Martin Spencer, founded wasn't supposed to fire him. Spencer knows too much and can do far too much damage to U.S. national security. Years ago Spencer led a failed attack against Iranian computer systems that stranded his Cyber weapon payload behind enemy lines. U.S. officials fear the Iranians reverse-engineered Spencer's creation and suspect Iranian operatives will now seek his help to turn his creation into a terrorist weapon.
Pink Ballerina
| | | | | |
| --- | --- | --- | --- | --- |
| Order now » | | | | |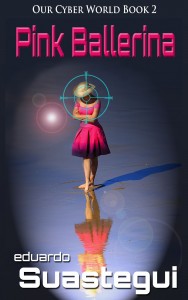 Who is that woman in the pink ballerina outfit? Andre must answer this question after he photographs her drawing pirouettes on wet sand. The burst of 51 photos he shoots reignite painful, missing memories of a life he thought he'd left behind. They also bring US and foreign operatives calling. Andre must decide whether to cooperate with them or protect a woman he should know but can't remember. His choice will make him face the past he hoped his pursuit of art would heal and erase.
Active Shooter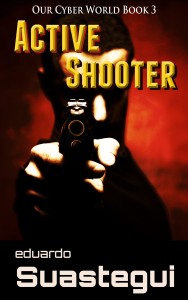 Andre Esperanza thwarted a terrorist attack, but he wants none of the hero status that comes from it. He certainly doesn't need the fame. Unfortunately, a pushy reporter keeps asking him questions. How could a photographer dispose of six heavily armed assailants? What training and covert experience enable him to act so decisively? He relents to her insistent prodding and gives her an exclusive interview, facing the choice he didn't want to make. Somehow he must convince her to stop digging into his background before his present and his past become one.
Decisive Moment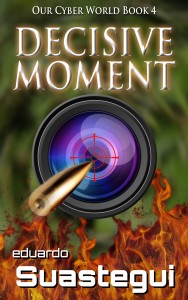 Fine-art photographer Roger Morris should not have taken a paparazzo job to fill in for his brother. He shouldn't have used his military training to pick a perfect sniper's perch from which to aim his telephoto lens at movie star Vivian Matisse and her Mexican cartel boyfriend, and he shouldn't have photographed them murdering her movie producer. Now Roger must decide whether to turn the photos over to the police or sell them to the highest bidder so he can pay off his brother's violent bookie. Through what follows Roger will struggle to hold on to his new life as an artist, suspecting that as he runs out of options, the only way out traces along the barrel of his sniper rifle.
Beisbol Libre
| | | | | |
| --- | --- | --- | --- | --- |
| Order now » | | | | |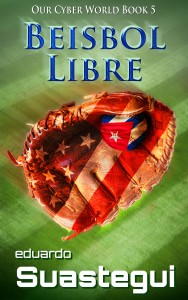 Cuban baseball star, Camilo Ornedo was about to defect to the U.S. when his pitching arm gave out. That ended his career in Cuba and extinguished any chances he had to score a big major league contract. Bitter and disillusioned, Camilo meets Elena Catalón, a CIA agent who seduces and recruits him to spy for the Americans. As his romance with her deepens, Camilo watches his younger brother become a star pitcher. When his brother tells him he wants to defect, Camilo sets out to work a deal with Elena that will entangle them in a plot to compromise and infiltrate Cuban computer networks.
Ghost Writer
| | | | | |
| --- | --- | --- | --- | --- |
| Order now » | | | | |
Preview serialized samples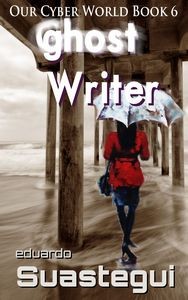 What if a rogue artificial intelligence set out to write the unauthorized memoir of a not-so-retired covert operative running for the US Senate? What if this memoir threatened not only to undo a promising political career, but to bring down powerful government agencies? What if those agencies saw all this as an opportunity to recover their rogue asset?
Vivian Matisse traded a life as a movie star for that of a writer. A fiction writer, that is. But when her dissatisfied publisher calls her to pitch a job writing the memoirs of a rising political star, Vivian learns she faces an opportunity she can't disdain. Soon she finds herself entangled in a world of deceit where everyone thinks she holds the key to put a Cyber entity back in the box.
Random Origins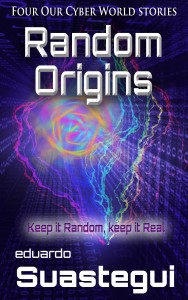 Find out how Our Cyber World got its random when you enter a world where secret government projects employ sometimes reluctant hackers to secure key national Cyber infrastructure, along the way co-opting drones and microwave ovens to do clever things. In this world you will meet Julian Rogers before he washed out of said projects, and you will come face to face with artificial intelligence technologies whose creators will soon struggle to control.
Together with Feral, the stories in Random Origins precede DEAD BEEF (Our Cyber World, book 1) and give insight into what happens in that full length novel. Come in and join a world of hacking while speeding along highways inside a semi trailer, of networked kamikaze drones, and a few other less than perfected tricks our protagonists tinker with.
This collection includes four long short stories: Semi, Cyber Radio, DroNET, and King's Sacrifice. What are these about?
Semi
Free for Reader's Club members » Join now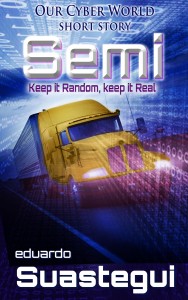 Julian Rogers thought he went there for another hack. Sure, his contact told him to meet at a Las Vegas truck stop. But Julian needed the money to keep his Las Vegas gambling spree rolling. Instead, he will find himself barreling down the highway inside a semi-trailer, doing the hack of his life. Julian likes to keep it random and keep it real, but this ride may prove too random, even for him.
Cyber Radio
Order now…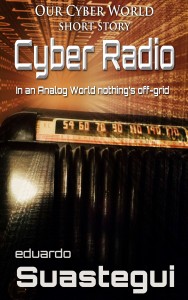 When Julian shows off how to control a microwave oven without touching it, everyone thinks it's all in good fun and enjoys the popcorn he cooks. But what if the prank-hack holds the key to breaching air-gapped computer networks? What if that possibility brings out operatives who will do anything to get their hands on this Cyber technology?
Dronet
Free for Reader's Club members » Join now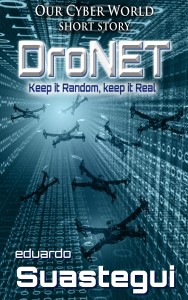 Julian Rogers had a great idea: network a bunch of drones, and use them to deliver a Cyber payload. But the concept went nowhere for lack of Federal funding. When terrorists unleash coordinated drone attacks on the US Capitol, Julian becomes the lead suspect. Did he, embittered and frustrated, spill his idea to the terrorists? Or maybe that's all in his head. One way or the other he will show them he is the best man to thwart the rogue Dronet. Either that, or he'll die trying.
King's Sacrifice
Order now…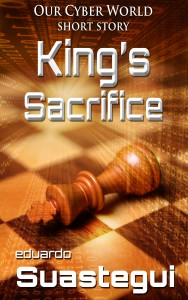 They created an artificial intelligence with flawless predictive powers. For a year and a half, the Simulation and Emulation System (SES) has quietly predicted every major crisis and it has successfully recommended effective solutions and mitigation strategies. Now they must decide. Will they trust it when it recommends a constitutional crisis as the best course of action?
Feral
| | | | | |
| --- | --- | --- | --- | --- |
| Order now » | | | | |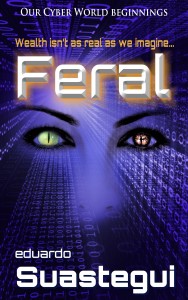 How a boy and a girl hacker meet, fall in love, and agree to a life together that threatens to tear them apart…
Not long ago, Martin Spencer turned from a black hat to a white hat hacker. Except he's more gray than white when he finds himself in the epicenter of an investigation to unravel a sophisticated Cyber scam perpetrated against the Stock Market. What he discovers should make him question everything he believes about the reliability and safety of wealth. Feral, the hacker he finds on the other end of the digital heist, will make him face a choice between the quest for prosperity and his desire to live free.
Virtual Identity
| | | |
| --- | --- | --- |
| Get it now! » | | |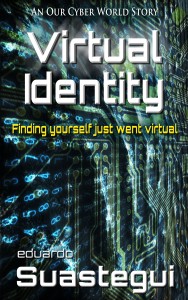 She claims someone has framed her, only to discover her virtual self has taken over her life…
Sandra Tomek has been renditioned. Under interrogation for scheming to illegally export computer technology to foreign nationals, she discovers she's been hacked. Someone has stolen her identity. Someone has cloned every bit of who she is, and that someone is running her life using her virtual version.
To exonerate herself, Sandra agrees to cooperate with the government investigation as a double agent. But her efforts to chase down her virtual clone will reveal a far bigger hoax and will make her question her very self—her very identity.
Recombinant
In work…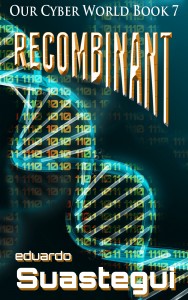 Someone got the bright idea of designing computer code that mirrors recombinant behavior. Some thought this code would help speed up the discovery of new genome-based cures. Others thought they might devise software that self-adapts and redesigns itself to solve complex problems. No one dreamed that it would do all that—and much more no one wanted or expected.
AIDS researcher Susan Rogers finds herself at the center of this storm. She discovers a new strain of the deadly virus, not from a new patient or a blood sample, but when someone mails it to her inside a flash drive. As she puts the pieces together, matching the drive's data with real world cases that start trickling into her hospital, someone hacks her computer systems and makes the whole thing disappear. Why? How? The answers she uncovers will determine whether she will achieve a cure or face a pandemic.