Wow. It's been a long time since I sent one of these notes. But I'm glad this one comes with some concrete news. After much work and consideration (thanks to my Beta readers!), my latest novel, Gold for Horses, is trotting at an online bookstore near you. As I mentioned last year, this is my first Western.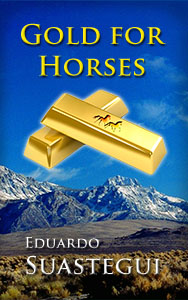 Telling the story of Marlene and Ignacio, against the setting of one of my favorite places in the world — the Sierra Nevada — it features more than one gunfight and beautiful horses in the context of the California Gold Rush. If you have enjoyed the Tracking Jane series, I have a suspicion you will also enjoy the characters in this story.
If you do add Gold for Horses to your reading list, thank you for your support, and don't forget to leave a review.
Why El Vasco Killed a Man… coming soon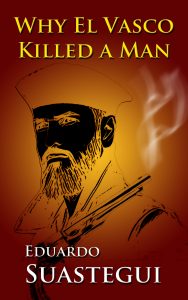 Be also on the lookout for a short story I will soon be posting as a free offer for those who join our Reader's Club. Titled Why El Vasco Killed a Man, it follows Gold for Horses, providing an interlude between it and the next novel in the El Vasco series.