Today is a first. Rather than post individual reviews, I give you my brief thoughts on two SciFi stories featuring strong, compelling female characters. As I've written before, as I get more into the SciFi genre in my own writing, I have been sampling some of the great stories that current authors are writing. These two I share with you today form part of that survey I have been conducting. The fact that they feature strong female characters is a bonus, since, as you may also know, I like to have a lot of those in my stories.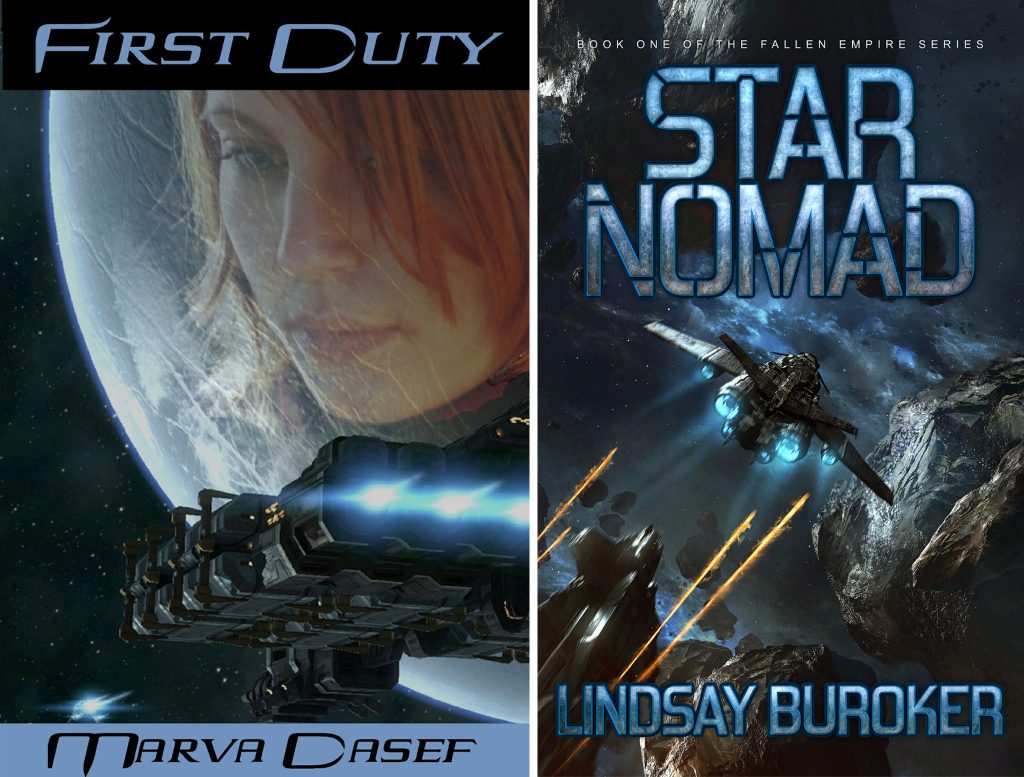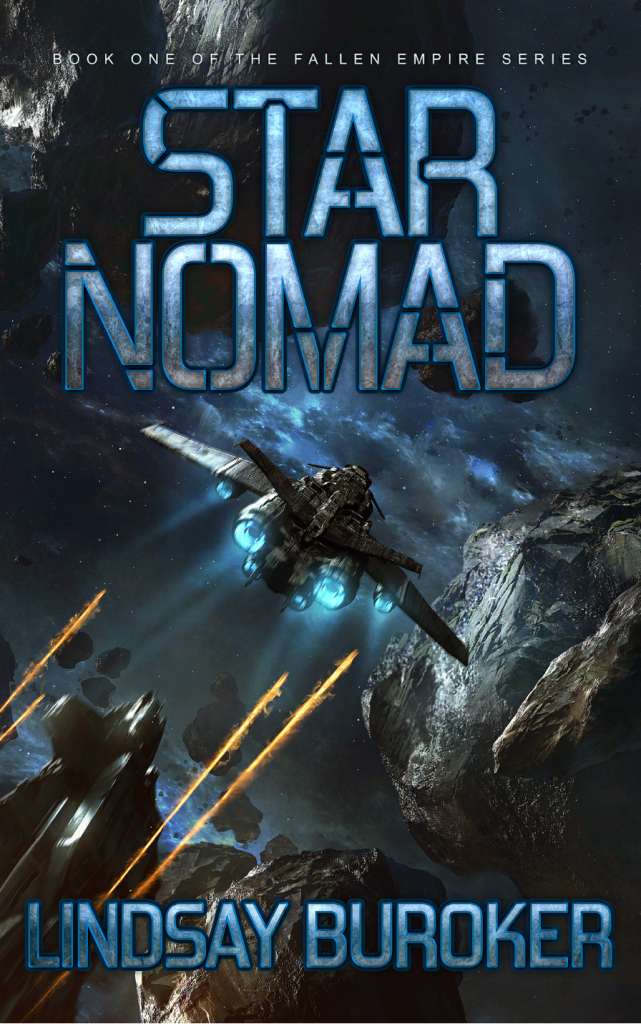 In Star Nomad, I got to join a heroine stuck on the wrong side of the galaxy, wishing terribly to find a way to get back home to her daughter. Along the way she will "requisition" a ship by this story's namesake and surround herself with a cast of characters, each with their own concealed motivations. The story-telling is really top-notched: well-paced, well-founded in character development, and moving from one escalating conflict to the next to produce a page turner. Without giving away much more, my one regret, and why I don't give a full five stars, resulted from a marginally satisfying ending where perhaps a bit too much is left unresolved as a hook/cliffhanger for the next installment in the series. Still, I would qualify this as a complete story, well-worth the read and full of enjoyment.
(4 out of 5 stars)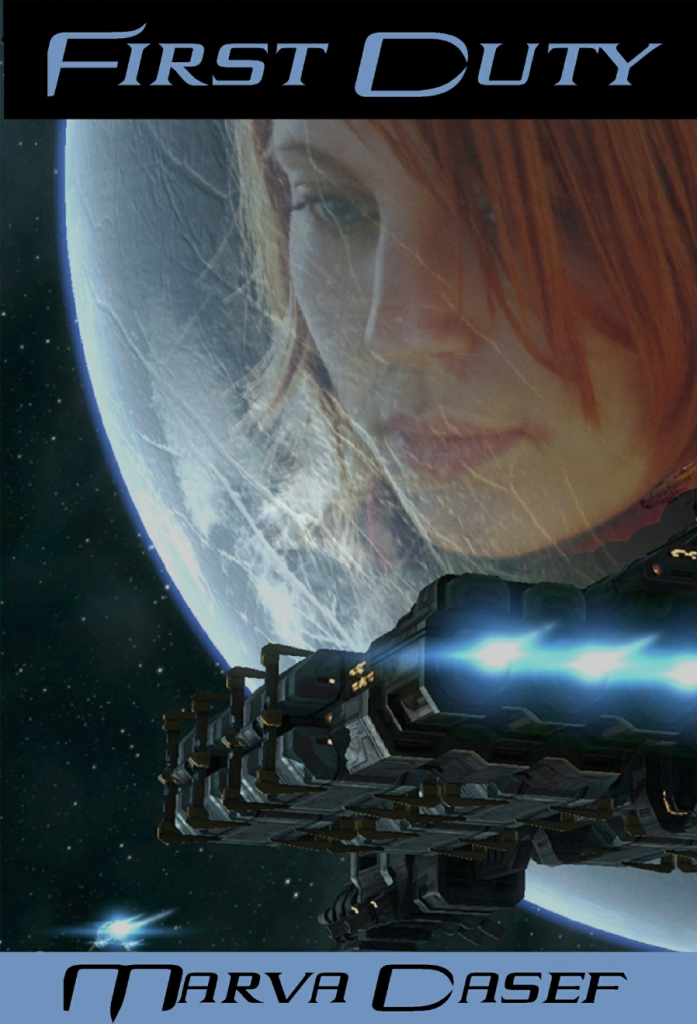 Overall, First Duty is a compelling adventure story with personal growth and struggle at its core. It overcomes its marginal faults (and it has some, such as at times stilted dialog and characterization that feels light in spots) through a protagonist I wanted to follow and cheer on. Primarily, the story's appeal to me came from the struggle of a young woman raised to know and pledge allegiance to a system whose integrity and principles she comes to question. When presented with the choice to join the opposition, which way will she go and what choices and sacrifices will she be willing to make? That central tension kept me reading and enjoying Ultimate Duty.
(3.5 out of 5 stars).
Some of my Female-powered SciFi story-telling…
If you'd like to check out some of my recent SciFi releases that feature more than one strong female characters (yes, more than one, unlike the stories and movies we tend to get out there), check out Virtual Identity and Quantum Law: Containment.